Üsküdar University shares its experiences at NAFSA
Date of upload : 06.06.2016 08:55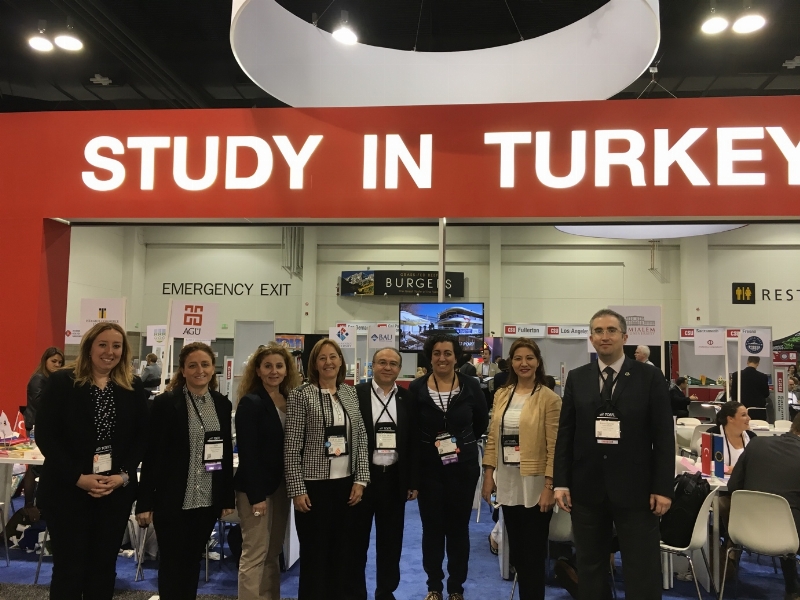 Üsküdar University joined NAFSA, the World's largest educational organization giving direction to higher education by providing accurate policies. This year, the 68th meeting was held in Denver, Colorado. Üsküdar University shared its experiences at the organization which included the participants from higher education that attended from every continent of the World .
The 68th meeting of NAFSA (National Association of Foreign Student Advisors), the world's largest education fair held annually on the last week of May in the U.S.A., was held in Denver, Colorado.
At the organization realized with the participation of professionals who work in the field of education and higher education institutions from every continent of the World; 25 universities from Turkey is participating under the umbrella of "Study in Turkey".
Üsküdar University is at NAFSA as well.
The aim of NAFSA is to give direction to higher education by providing policies to gather international educators at all levels and from all parts of the World in order to provide information on the developments of the education sector and to create the ground for international cooperation through meetings. In this year's annual organization, Üsküdar University shared experiences with the participants as well.
During NAFSA International Education Conference & Expo; conferences, sessions on issues related to international education, collaboration meetings, and country-specific training-related scientific activities were conducted. Vice Chancellor Prof. Muhsin Konuk and Director for International Affairs Emre Üçsular shared their experiences with the participants.
Konuk and Üçsular attended the Workshop of Turkish American Universities and European Internship Consortium Board meeting. Also, Konuk ve Üçsular toured the campus of the Colorado Heights University accompanied by the university officials.